H+H Drainage can Design and Construct New Soakaway Drainage Systems, Test Existing Soakaways and Replace Failed Soakaway Drainage Systems.
H+H Drainage can design and build new soakaway drainage systems in accordance with Building Regulations, British Standards, Ciria Guidelines and the PPG Guidelines by the Environmental Agency. The experience and expertise of H&H Drainage staff can assist you with planning applications for soakway drainage systems.
For New Soakaway Drainage Systems or Replacing Failed Systems call H+H Drainage on:
01584 519760 (Ludlow & Tenbury Wells area)
01432 623080 (Hereford area)
01299 393073 (Bewdley and Cleobury Mortimer area).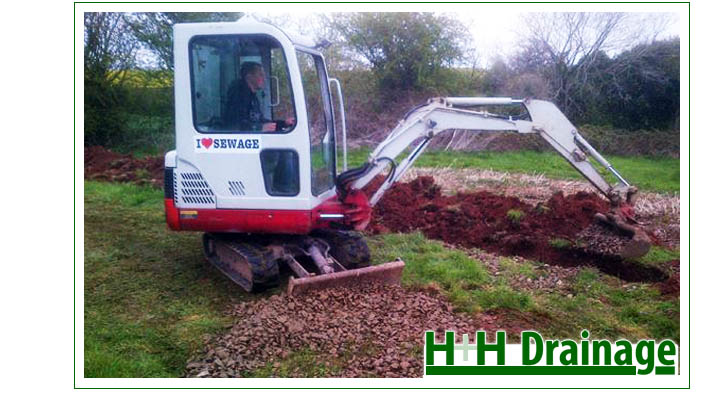 Soakaways require a H+H Drainage Porosity Test in accordance with Building Regulations to determine performance. Complete soakaway surveys will be undertaken to determine the suitability for new soakaway sites.
Soakaways and reed bed systems provide a cost efficient method of processing storm water and liquid sewage waste, an efficient system with low maintenance.